Equipped with unrivalled know-how throughout our cocoa network and already well-known in Europe for the quality of our cocoa and chocolate, we are determined to become the international reference for chocolate that is rich in cocoa and taste.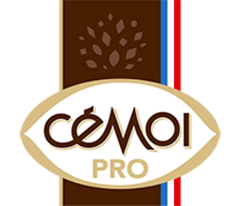 CÉMOI for professionals: CÉMOI proposes a wide range of chocolate ingredients for professionals and our rigorous selection of cocoa beans illustrates the brands excellence as a European chocolate maker.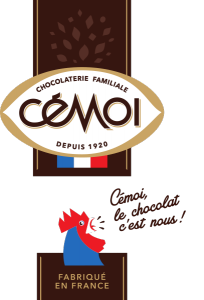 CÉMOI for the consumers: Created in 1919, CÉMOI brand has always been driven by the passion of several generations of chocolate makers who were and are intent on constantly reinventing moments of pleasure and tasting. They are convinced when creating, that it is only with the very best cocoa beans that the very best chocolate can be made.

Maison CÉMOI : the Maison CÉMOI is a range of unique chocolates and the heritage of a French chocolate making know-how of more than 200 years. From the selection of the cocoa beans and their origins to the creation of the chocolates with subtle aromatic notes; the quality of the ingredients to the authenticity of the most refined recipes, the Maison CÉMOI chocolate makers are creators of taste and the guardians of our tradition of French know-how.