THE CSR CEMOI GROUP'S POLICY
A NEW ERA OPENS FOR 21ST CENTURY 'S COCOA
Our goal is to strengthen a value chain where everyone wins: the producer, us, the processors, our customers, our employees. For the past years, we have chosen to go even further in further in bringing our business model into line with our values. By implementing the TRANSPARENCE CACAO approach, the chocolate-maker CÉMOI enlightened the way and demonstrated that it was possible to work towards a global cocoa quality where the socio-environmental quality of production benefits the aromatic quality of the product.

OUR COMMITMENT TO THE SOCIAL LEVEL
PROMOTING A SOCIAL ANCHORING OF OUR ACTIVITIES
Aware of its responsibilities as an employer and consistent with its main mission, the CÉMOI Group continues to occupational health and safety one of its priorities while continuing to work to improve working conditions and developing the skills of its employees.
It is committed in a very concrete way in all its entities, with measures adapted to the context and challenges of the sector.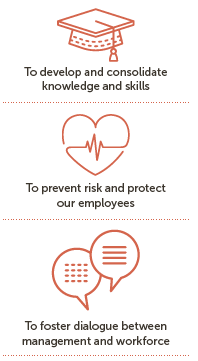 of Women in 2016
in France, as in 2015
A dynamic "handicap" policy implemented since 5 years
In France, with the results of a significant reduction of the postability of posts in collaboration with the SAMETH.
Reversed for 6 years at Téléthon, thanks to the mobilization of all the Group's teams.

OUR ENVIRONMENTAL COMMITMENT
MINIMIZE OUR ENVIRONMENTAL IMPACTS
The main direct environmental impacts are emissions from raw materials and, to a lesser extent, emissions from industrial sites, waste and water and energy consumption. The Group encourages its employees and all its suppliers to participate in this effort to reduce its environmental impact. Actions are multiplying in favor of improving energy performance, in favor of increasing the percentage of our recycled or recovered waste.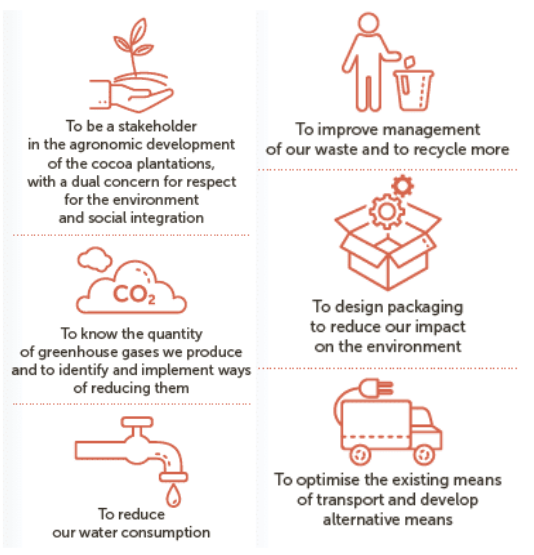 FOCUS ON OUR MEMBERSHIP TO "ECO PACKAGING"
We invite our consumers to sort through the instructions on our packaging

Our membership in "ECO PACKAGING" has allowed…
… To avoid the emission of 1,541 tonnes of greenhouse gas (CO2) emissions, the equivalent of 863 cars per year
… To achieve the following recycling rates :
Year 2013: 47%
Year 2014: 47%
Year 2015: 48%
Year 2016: 49%
…To 89,989 inhabitants to have access to sorting (for comparison, the city of Perpignan – 121,000 inhabitants)

OUR COMMITMENT TO PRODUCTION QUALITY AND INNOVATION
BUILD A RELATIONSHIP WITH OUR CUSTOMERS
AND CONSUMERS THAT INCLUDES CRITERIA
OF FOOD QUALITY
CÉMOI committed to respecting food quality through processes, labels and labeling.
In compliance with the National Health Nutrition Plan and the European Food Safety Authority (FSA), CÉMOI implements all the necessary measures for all its products via a verification chain related to manufacturing quality and compliance with the labeling.

FROM PRODUCTS AND PRACTICES TO STANDARDS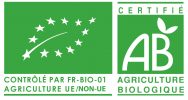 The European Organic Agriculture label certifies that chocolates are made with a minimum of 95% organic ingredients.
The range of CÉMOI Grands Crus Cacao tablets takes these labels and commits to a responsible consumption of products from the forest. All packaging of the CÉMOI Grands Crus Cacao range is certified FSC (Forest Stewardship Council)..
The "FFL" label informs that the "organic" approach is completed with criteria of respect for producers, product quality and fairness. It guarantees the conditions of a trade allowing the fair remuneration of the producers.
More information on www.fairforlife.org
Commercialization of chocolate with Rainforest Alliance, UTZ and Max Havelaar/Fair trade/strong certifications that reinforce our commitment to a sustainable cocoa crop.