We are committed at all stages of the network, from the planter to the consumer to allow you to discover and love our cocoa and chocolate in all its diversity.
We have made chocolate our exclusive profession. Our network strategy covers the entire requirements of our customers and consumers. This pioneering policy is illustrated by our actions in favour of a sustainable cocoa.
For several decades now we have been committed to a sustainable development policy. Along side the planters, we source directly our cocoa bean origins with the local cooperatifs and partners. We are present in the organic cocoa network since the 1980s and in 2000 onwards we invested in fermentation and drying centres in Ecuador, São Tomé and the Dominican Republic. In Ivory Coast CÉMOI was part of the initiative of the international alliance; Processor Alliance for Cocoa Traceability and Sustainability. In its 8 years of existance, 17 fermentation and drying cocoa centres for cooperatifs in the Ivory Cost have been created. The 60,000 planters that joined the program have been progressively trained in agronomical techniques. They work to improve the quality of cocoa which in turn improves their harvests and their income.
We launched a new and innovative programme called Transparence Cacao, that is based on the sustainable development expertise of our group, developed over thirty years.
Our goal: get to know the networks right up to the communities of planters and work with them to improve the quality of their harvests that will in turn offer them a better income for their work while respecting their environment.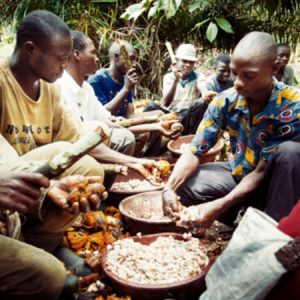 This program was built in collaboration with the NGO agronomists and the state departments for development. CÉMOI has proved that in order to build a long-lasting network, the notion of quality needs to be envisaged as a global attitude : socio-environmental quality, food and aroma quality.
Quality, our program's core
A good chocolate is made from quality cocoa. At CÉMOI, this quality requirement is expressed via four founding priorities of the Transparence Cacao program :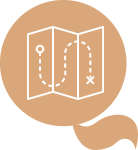 Food Quality
A chocolate of which we know its history : from the origin of the cocoa bean to its manufacture process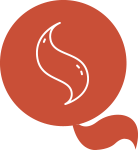 Aromatic Quality
A chocolate with subtle and delicate aromas.

Planters quality of life
A chocolate that ensures a quality of life for the planter so that he can support his family and reinvest in his work

Environmental Quality
A chocolate that contributes to environmental protection
Cocoa is an excellent motor for local development and protection of the biodiversity. There is a direct link between the socio-environmental quality of cocoa production and the quality of the finished chocolate products. Strong producing communities, sufficiently well paid to be able to reinvest are capable of mastering the first stages of the transformation of the cocoa bean, a crucial stage for the quality of the bean. The trained planters develop shaded cultivation and sustainable agriculture that ensures them better harvests of their areas, using nature as their ally.
With this program we employ more than 1,000 personnel in Ivory Coast and it has also created a large number of indirect jobs too. By taking on this big cocoa challenge we have been able to create this virtuous circle, working side by side with the local planter partners.
Today it's the entire network that has proved us right. In March 2017, under the patronage of the Prince of Wales, CÉMOI committed, along with twelve other companies from the cocoa world, to working together to put an end to deforestation and to promote improved practices. The challenge being to ensure the sustainable production of a raw material that makes everyone feel good.