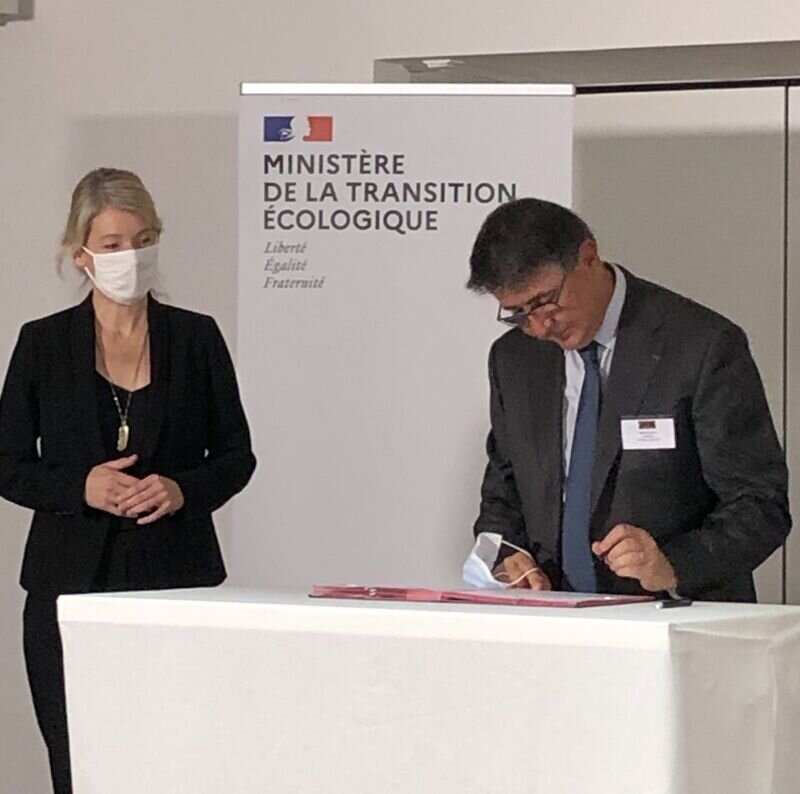 Today Tuesday, October 5, 2021 is a decisive historic step for all French players in the cocoa sector: the joint signing between the Government, NGOs, research institutes, industry and distributors to a French platform of common commitments for the production of sustainable, ethical and excellent cocoa (FRISCO).
Patrick Poirrier, President of the Chocolate Union: "Today, I am happy to acknowledge the historical dimension of our work. This mobilization comes 2 years after our call to commit collectively to the production of sustainable cocoa. This is the culmination of long months of work and mutual listening between the players in our sector ".
Through this initiative, with a triple social, economic and environmental purpose, the signatories are committed to a prosperous and sustainable cocoa farming for the benefit of producers and the entire sector, in line with the steps taken in other European countries, such as Beyond Chocolate (Belgium), Gisco (Germany), Swissco (Switzerland), Disco (Netherlands).
This French initiative is also part of the National Strategy to Combat Imported Deforestation (NSID), adopted on November 14, 2018, to end in 2030 the import of unsustainable forest or agricultural products contributing to deforestation.
The signatories jointly undertake to achieve the following objectives in the most important cocoa-producing regions for the French industry:
■ Improve the income of cocoa farmers and their families so that they can achieve a decent income by 2030 at the latest, in collaboration with producing countries.
■ End by 2025 at the latest the supplies to the French industry and cocoa and their partners from deforested areas after January 1, 2020 and to fight against forest degradation.
■ Take the necessary measures to fight and make progress against forced labor and child labor as defined by the ILO Conventions, in cocoa-growing regions, while helping to promote the rights of the child and their access to education.
The work resulting from this initiative will be managed collectively by different actors:
■ Government (Ministry of Ecological Transition, Ministry of Foreign Affairs)
■ Chocolate Union
■ A collective of NGOs
■ 2 distributor representatives
■ 2 representatives of research organizations, including CIRAD
The signatories are fully committed and mobilized to build a sustainable future for the cocoa sector. The CÉMOI Group, a member of the Chocolate Union, is proud to actively participate in this historic initiative.
Find all the information on FRISCO in the Press Release of the Chocolate Union.